The Patterson Foundation Blog: Who's on Board?
GUEST POST: 
Learning and Sharing with The Patterson Foundation…
GETTING BOARD AND STAFF ON BOARD FOR EARNED INCOME
By Michael Oxman and Larry Clark, Co-Founders Managing Partners, Principals, No Margin, No Mission™
Note: this is the first in a series of four blogs for The Patterson Foundation designed to share learning with the greater Sarasota nonprofit community about the importance of strategic communications in the development of an earned income business plan.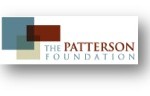 As part of No Margin, No Mission's™ Earned Income Business Planning Initiative sponsored by The Patterson Foundation in partnership with the Community Foundation of Sarasota County, we recently kicked off our entrepreneurial work with Easter Seals of Southwest Florida, Meals on Wheels Plus of Manatee, Inc., SCOPE, and Southeastern Guide Dogs. With a month of planning under our collective belts, the earned income business plans are taking shape for each organization.
A Team Effort…
Responsibility for business planning is shared by a core group of 3-4 team members comprised of Leadership and Staff, plus a healthy dose of guidance and support from No Margin, No Mission™. In each organization, an earned income "offering" was identified prior to the project start as the core of each business plan.
Who's On Board?
An essential ingredient to successfully launch, develop, and implement a business plan is gaining needed support and buy-in from Board and Staff. Without it, the best-made plans may never see the light of day. We've heard the woes of organizations that proceeded down entrepreneurial paths, only to be shut down by an unsupportive Board.
Having a plan and process in place for communication, education, and engagement with Board and Staff will minimize risk, resulting in a proactive way to ensure successful business plan development and implementation.
What are some ways to gain Board and Staff support and buy-in for earned income? We asked all four participating organizations to share their approach, and in every case, communication was key. To understand their methods, here are selected responses:
STEP 1: EDUCATE AND INFORM
Don't assume everyone has equal knowledge and understanding about earned income. Take time to provide those who need it with basic information to get them up to speed.
"We made a presentation to our Leadership to explain No Margin, No Mission's™ work, earned income workshop, business planning initiative, and what it means to us.  We shared our draft business plan to date, described the process, and our goals."  
STEP 2: DISCUSS
Good ideas frequently turn into great ones through discussion, so don't miss the opportunity to share earned income ideas with Board and Staff to make them better.
"We had great response from our team…they saw the value of business planning to evaluate this earned income opportunity and future ones. Two people even stopped by after the meeting to discuss and ask more questions."   
STEP 3: IDENTIFY AN ADVOCATE
Having Board members who support earned income will pave the way for smoother business planning and implementation, particularly when there's pushback from other Board members.
"Our CEO informed the Board and Vice Chairs when we were awarded the business planning opportunity…and not only were they supportive, but they've become advocates, too."
STEP 4: ENGAGE
Don't be afraid to ask for help from Board and Staff with needed expertise and skills. Entrepreneurs and business leaders can be excellent resources and sounding boards for earned income.
"We recognized our business plan must encompass the wisdom and insight of Staff and Board. By engaging both, business plan sustainability is enhanced since those responsible for implementation will have had a hand in crafting it." 
STEP 5: UPDATE
Take time for regular communication updates to Board and Staff to keep them current on business plan progress, issues, and opportunities.
"We're providing written updates to our Board and staff during the business planning process to keep decision makers and other stakeholders informed." 
Want to learn more about earned income and related topics?
Watch for our second blog (in a series of four) scheduled for mid-December on Communicating Powerful Ideas with Simple Language: Writing A User-Friendly & Jargon-Free Business Plan
Follow No Margin, No Mission™ on Facebook