WE PROUDLY CONTRIBUTE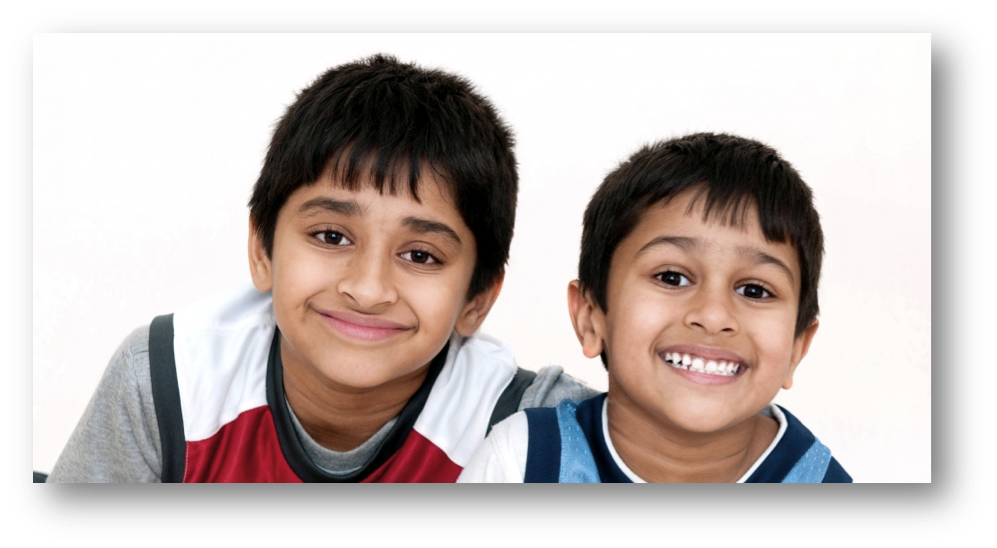 At No Margin, No Mission, we believe in giving back. As part of our commitment to making a difference, we're proud to contribute a portion of our income to support organizations in the communities where we live and work.
WE SUPPORT SOCIAL ENTERPRISES
We are committed to supporting organizations that successfully apply entrepreneurial practices to better achieving their social or environmental mission. In other words, we give to a variety of social enterprises.
OUR CONSULTANTS GIVE BACK
We strive to make a difference in our communities by generously giving of our time, expertise, knowledge, and personal donations.
A COMMITMENT TO DONATE
We frequently contribute to an innovative and entrepreneurial organization that has succeeded in creating diversified revenue, measurable mission impact, and a demonstrated lasting future. We select these organizations based on several criteria, which include:
Operating as a social enterprise
Applying innovative entrepreneurial practices
Achieving successful social or environmental outcomes
Operating in communities where we live and work
Please take a look below to read about our featured "Giving Back" social enterprises, and learn about the innovative and entrepreneurial work that they're doing to make a difference in their community.
GIVING BACK
We've Contributed to this Social Enterprise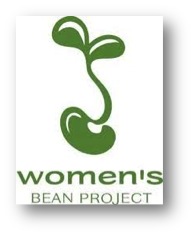 Women's Bean Project www.WomensBeanProject.org
The Women's Bean Project is a social enterprise that offers a transitional job in gourmet food manufacturing designed to provide immediate income, arrange support services to overcome barriers to employment, and teach the job readiness skills needed to get and keep a job. Program participants come from backgrounds of chronic unemployment and poverty, and the program helps them develop the work and interpersonal skills needed to function independently in the workplace and community.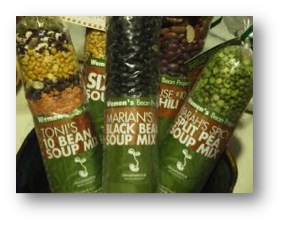 But the Women's Bean Project does not hire women to make and sell bean products. Instead, they make and sell bean products to hire women.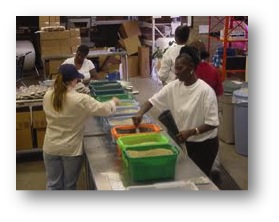 Women produce the goods that are sold nationwide as they develop the work and interpersonal skills needed to function independently and effectively in the workplace and community.
The Women's Bean Project:
Meets basic needs and removes barriers to employment by paying a wage and facilitating support services
Offers life skills that enhance a woman's ability to govern her own life
Arranges services that increase employability such as GED and computer classes
Provide hands-on training in the fundamental job readiness skills required by entry-level employers
We've Contributed to this Social Enterprise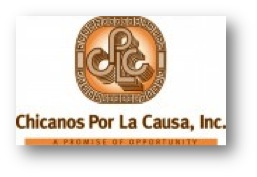 Chicanos Por La Causa, Inc. www.cplc.org 
More than 42 years ago, a group of community and student activists of Mexican descent created Chicanos Por La Causa (CPLC) to address the problems of the barrios of South Central Phoenix, Arizona. Although its initial focus was on creating employment opportunities and combating community deterioration, CPLC became increasingly aware that these problems were much deeper rooted. As a result, CPLC expanded its services to provide assistance to disadvantaged individuals regardless of ethnic origin.
Since 1969, Chicanos Por La Causa's primary reason for being has been to provide its community with economic opportunity. They have delivered on this promise through four pillars of service:
Economic Development: The organization's economic development division that provides business lending, commercial development, neighborhood revitalization, and financial empowerment.
Education: The organization's education priority focus encompasses programs such as Head Start, charter schools, prevention, leadership workshops, and academic enrichment programs.
Community Development (Housing): The organization's housing component encompasses all types of housing development, property management, client counseling, and other pertinent services.
Social Services: The organization's social service programs include behavioral health, domestic violence shelter and prevention, emergency assistance, elder services, legal immigration counseling, HIV, individual and family counseling, women's health, employment training and drug and alcohol rehabilitation and prevention.
As a social enterprise, Chicanos Por La Causa developed an innovative business model that reduces the burden for public dollars to provide needed services to their community. A 501(c)(3) nonprofit organization, Chicanos Por La Causa has created for-profit entities through private partnerships. Profits from these ventures help support the many nonprofit programs that benefit the community.
The skills, knowledge, and expertise of the work of Chicanos Por La Causa's 900 employees have been recognized nationally and internationally. Known as Arizona's leading Community Development Corporation with over 80 offices throughout the state, CPLC recently expanded their services to Nevada and will soon be delivering services in New Mexico.
We've Contributed to this Social Enterprise
Housing Works www.housingworks.org
New York City-based Housing Works is a healing community of people living with and affected by HIV/AIDS. Their mission is to end the dual crises of homelessness and AIDS through relentless advocacy, the provision of lifesaving services, and entrepreneurial businesses that sustain their efforts.
Key to the success of Housing Works since its founding has been the organization's three pillars:
ADVOCACY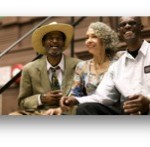 Through their advocacy offices in New York City, Albany, Washington D.C., Mississippi and abroad in Haiti and Puerto Rico, Housing Works fights for funding and legislation to ensure that all people living with HIV/AIDS have access to quality housing, healthcare, HIV prevention information and other life-sustaining services, as well as legal protections from stigma and discrimination. Housing Works is a grassroots organization committed to the use of non-violent civil disobedience in order to further their mission to end AIDS and homelessness.
SERVICES
Housing Works prides itself on the comprehensive array of services that they have provided to more than 20,000 homeless and low-income New Yorkers living with HIV/AIDS since 1990. They believe that providing stable housing is healthcare and the first step toward living a long and healthy life. Supportive services include but are not limited to housing, healthcare, meals and nutritional counseling, mental health and substance use treatment, job training, and legal assistance.
ENTREPRENEURIAL BUSINESSES
Housing Works pioneered the concept of social enterprise–businesses whose profits fund the mission of a parent not-for-profit organization. This self-sustaining model provides employment opportunities to the community in addition to fundraising. Their acclaimed Housing Works Thrift Shops, Housing Works Bookstore Cafe and The Works Catering account for approximately 25% of their $43 million annual operating budget.
We've Contributed to this Social Enterprise

E-Three Labs www.ethreelabs.org
E-Three Labs is a Detroit-based social enterprise that equips young adults in developing communities worldwide with technical training and skills to use in creating and supporting local businesses. With innovative training and partnering programs that focus on 21st century skill development, the organization uniquely addresses clean energy, digital fabrication, permaculture, food security, and career development opportunities with a focus on entrepreneurship.
Founded by Jonathan M. Wege, E-Three Labs has focused on developing career and educational opportunities for Southeast Michigan residents through their photovoltaic solar panel installation class for displaced workers in Detroit, Michigan. They are also developing local & international sustainability project opportunities for local youth through their high school training program.
Through the E-Three Labs programming, Detroit students have traveled to South Africa to teach solar energy design concepts and urban agriculture in a youth-led conference with peers in the township of Soweto. The students completed their efforts by leading teams in building the student designed green house, on the grounds of a primary school within the township.
As a social enterprise, E-Three Labs has created a revenue model in which it charges a service fee for its tuition-based photovoltaic solar course to its client, the state of Michigan, for students that participate in the Michigan Rehabilitation Services program.
E-Three Labs is continuing its efforts to develop local communities by designing and constructing a sustainable carbon negative ecco village on a dilapidated block in Detroit. This project involves the contributions of students, community members & community organizations to design, construct, and install the key components necessary to provide residents with an infrastructure that promotes self-reliance.
In December 2011, E-Three Labs will be returning to South Africa with Detroit students to assist a community centered school in Durban. Students will lead a conference and community service project that will address solar powered battery charging stations for entrepreneurial opportunities, permaculture training, urban garden, and site assessment to address larger energy needs at the school for future student-led projects.
As for the future, E-Three Labs will continue to develop projects in Detroit that address the needs of the community, in addition to continuing its efforts to develop communities internationally so that students can return to Detroit equipped with 21stcentury technical skills, leadership experience and a global view to add value to local projects. There are future international project sites, as well, which include Ethiopia, Ghana, Tanzania, and Sierra Leone.
We've Contributed to this Social Enterprise
Cleanslate  www.cleanslatechicago.org 
Since 2005, Cleanslate has provided neighborhood beautification services to customers across Chicago and transitional jobs to motivated adults with high obstacles to employment.  This sustainable social enterprise grew out of the mission and success of The Cara Program, a Chicago-based nonprofit that provides innovative life- and career-skills training, job placement, and employment retention services to men and women affected by homelessness and poverty.
When Cleanslate first started, a small crew and a handful of staff swept streets and picked up trash in one neighborhood. Today, Cleanslate provides litter abatement, landscaping, special event, and snow removal services to 14 communities across Chicago and boasts a revenue base of roughly $2 million.
Over the past five years, Cleanslate has provided more than 1,000 transitional jobs to students of The Cara Program who face significant barriers to employment.  During their time at Cleanslate, interns gain valuable work experience, on-the-job training, and coaching from uniquely qualified staff. 11 of Cleanslate's 14 employees are former interns and graduates of The Cara Program.
Cleanslate's success paved the way for the launch of a second social enterprise.  In 2009, Mercy Housing Lakefront and The Cara Program joined forces to launch 180° Properties, a social enterprise that provides training and employment for disadvantaged job-seekers who secure, stabilize and preserve foreclosed homes throughout the Chicago region.  In the first year of operation, the venture provided 77 employment opportunities while maintaining over 800 homes.  Now poised for growth, 180° Propertiesis adding additional home repair services and expanding to Milwaukee.
We've Contributed to this Social Enterprise
AtWork! www.atworkwa.org
AtWork! is a Seattle-based nonprofit organization that helps people with disabilities be productive, integrated and contributing members of their communities. As a successful social enterprise, AtWork! helps people with disabilities learn marketable skills; find and keep good jobs in the community; and earn wages and benefits that help  them escape poverty.
At 50 years old, AtWork! is fiscally strong and growing. To remain strong requires consistent and diverse sources of revenue. AtWork! earns income to fuel its mission by operating unique social enterprises—partnerships with the community and business that have a dual purpose: provide jobs for the people we serve and generate revenue.
AtWork!'s Social Enterprises
The Issaquah Recycling Center is often referred to as the "jewel of Issaquah". Open 24 hours a day, 7 days per week, the Recycling Center accepts nearly all recyclable commodities, including paper, plastic, cardboard, metal, appliances, CFL light bulbs, and glass. As an E-cycle Washington drop site, we accept computers, monitors, televisions, and peripheral equipment such as mice, keyboards and printers. In partnership with the City of Issaquah, we have created a robust business model. The City's contract with their garbage hauler includes requirements to divert certain commodities to the center. The City provides financial support and leases the facility to AtWork! at no cost. People with disabilities have jobs and citizens benefit because we can recycle items that cannot be left at the curb.
USArchive Powered by AtWork! provides secure, high quality, comprehensive document management services for government and private firms who seek efficiency and productivity through records digitalization, management and destruction. In 2010, we were looking for a new social enterprise with a profit margin that would generate earned income and provide job training for our clients in a more "high tech" field.  We found a for-profit partner, USArchive and Imaging Services, interested in our mission and looking to take their existing document conversion business in a new direction. We combined expertise and resources in a unique relationship that decreased the cost of entering into this new business for AtWork! and brought the technical expertise we need to be competitive.
AtWork!'s Landscaping business provides commercial grounds maintenance, primarily to government organizations. This social enterprise is our largest profit center, contributing earned income that enables us to be more innovative in achieving our mission. We also operate a small packaging and assembly business.
Together, AtWork!'s social enterprises provide both a source of income for the organization and a variety of work opportunities for AtWork! clients. Many AtWork! clients have moved on to find competitive employment in the community using the skills they gained through their experience in one of our social enterprises. Earned income for our enterprises brings the flexibility to be creative, the capacity to serve more people, and the stability to thrive during a tough economy.